Make every day a holiday............

Just imagine............... Soaking in the privacy & comfort of your own spa......................Relaxing with family & friends............. Soothing mind, body & spirit.................
Spa & Pool Warehouse are Gisborne's leading portable spa specialists & with the best range in town we can help you choose a spa that's right for you.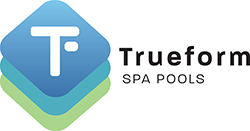 At Spa & Pool Warehouse we place importance on honest advice, the spa handover & our after sales support - not just the sale.
We are the local dealers for "Trueform" portable spas made here in New Zealand "Silver" portable spas made in Australia. We currently have a range of 20 different spa moulds in a range of colours to suit all needs, tastes & budgets.
Our spas prices are "Family Orientated" ranging from our entry level spa 'Sultan' at $6,930 to our 40 jet, 2 pump 'Miami Deluxe' with all stainless steel jets, waterfall & full LED lighting at $10,790. All produced to a very high standard. Five year warranty on the acrylic shell.
All of our Trueform spas now come with 'Spa Net' SV controls & pumps.  State of the art electronics with built in SV Heat Pump interface & Wifi access ready. Silver spas have a Gecko k500 control system.  They all come with full local back up & reasonably priced after sales service.
Come in & visit our showroom for personal advice.
All our prices include GST, freight, delivery, lockable hardcover, start up chemical pack, tuition in use, back-up & free water testing service.
Here's some of our Spa Pools:-